Rainbow Donation Buttons for Pride
Celebrate Pride by making the donation buttons on your form rainbow colored! To make this change, use the form editor. Go to the Contribution Forms tab of your Dashboard toolbar and click on the "Edit" button next to your form's name to open the editor.

You will see your form preview with the form editor open on the left! Select "Branding" from the form editor.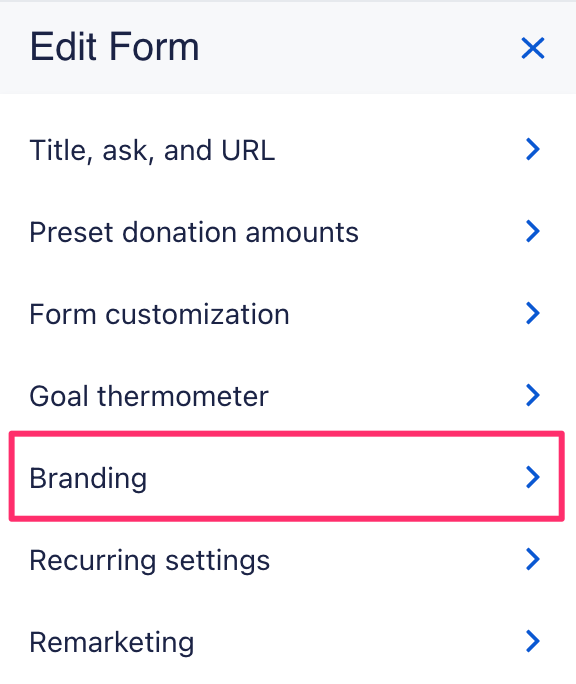 Then, click "Action buttons" in the branding editor.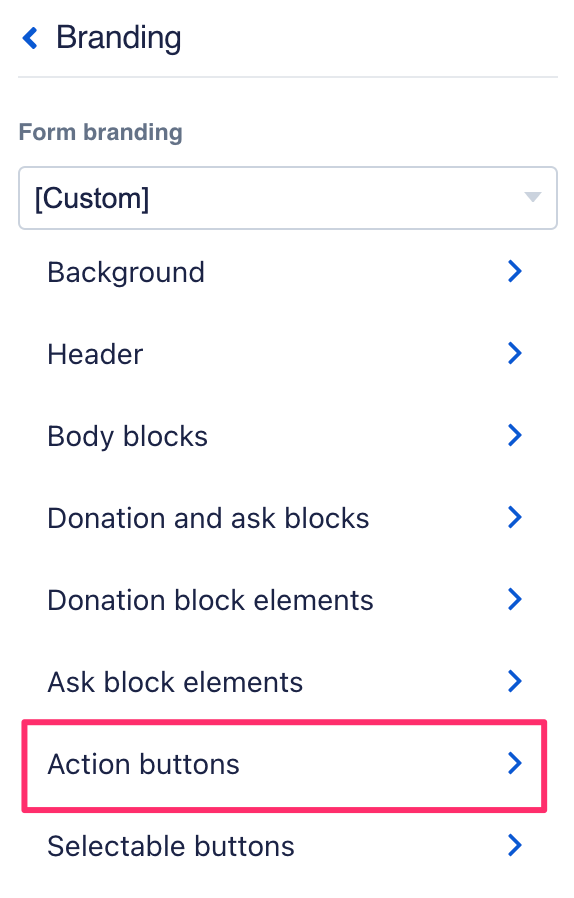 Finally, toggle Pride mode "On" under the "Background color" field!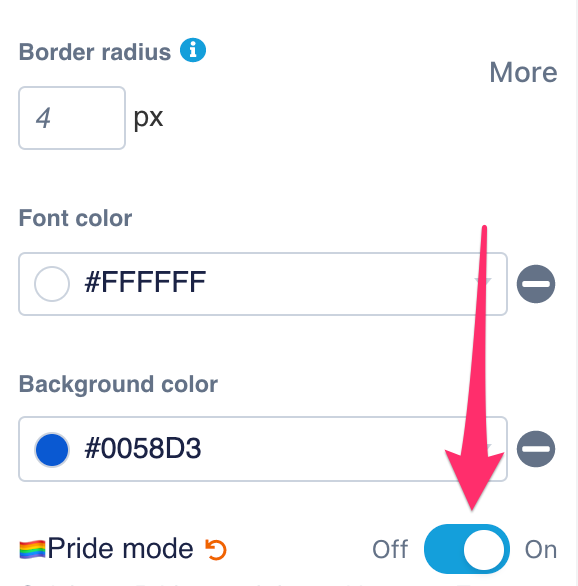 You'll be able to see your rainbow buttons in real time in the form's preview.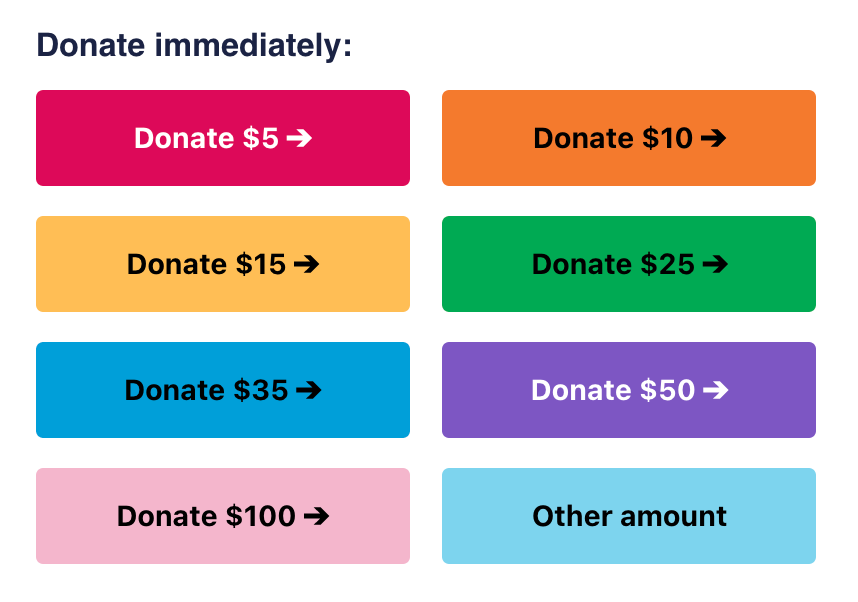 We also suggest customizing the donation amounts on your buttons if you haven't already! Once you're ready to save the edits you've made to your form, click "Publish" on the top of your form editor.