How do I find campaigns and organizations to donate to from my ActBlue Express account?
ActBlue Express users can easily find campaigns and organizations to give to on ActBlue through the search function in ActBlue Express accounts. After logging into your account at secure.actblue.com/signin, the search bar is at the top left of your screen: 
You can also reach the search page by selecting "Browse" from the left navigation bar. 
You can search for a specific candidate or organization by name or use our filters to search by upcoming elections, state or territory, the office a candidate is running for, committee type, fund type (like nominee funds and draft funds), or nonprofit issue area.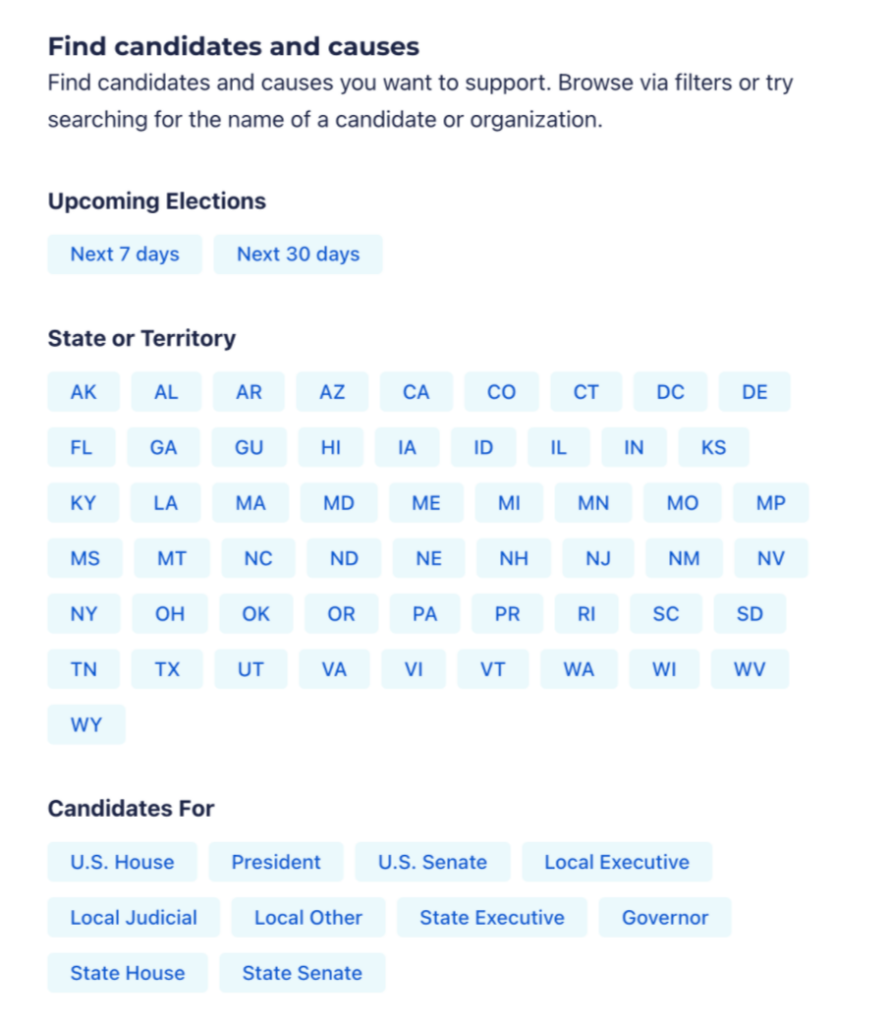 Once you find the group you would like to give to, you can donate or create a community form to fundraise for that group right from the search results!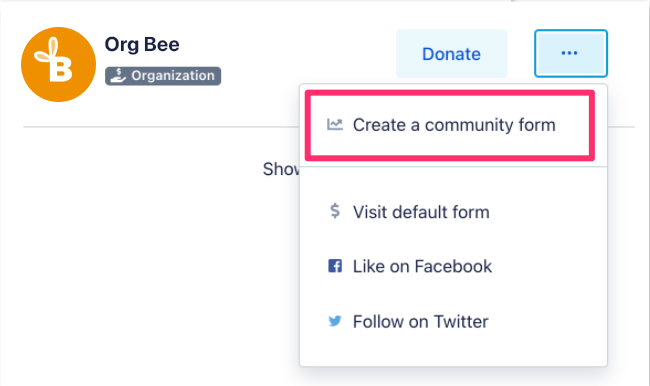 In addition to donating and creating a community form right from the search results, you can also follow a group on social media by clicking the links in the dropdown menu.
This also works on mobile devices!