How do I delete my credit card number from my ActBlue Express account?
Sign in to your ActBlue Express account by going to the ActBlue homepage, where you'll see a blue "Sign In" button in the upper-right corner. Click the button and you'll be brought to a page where you can enter the email and password associated with your account.
Once you're signed in, click on "Account" in the navigation bar at the top of your page. Then choose "Payment Methods" from the dropdown.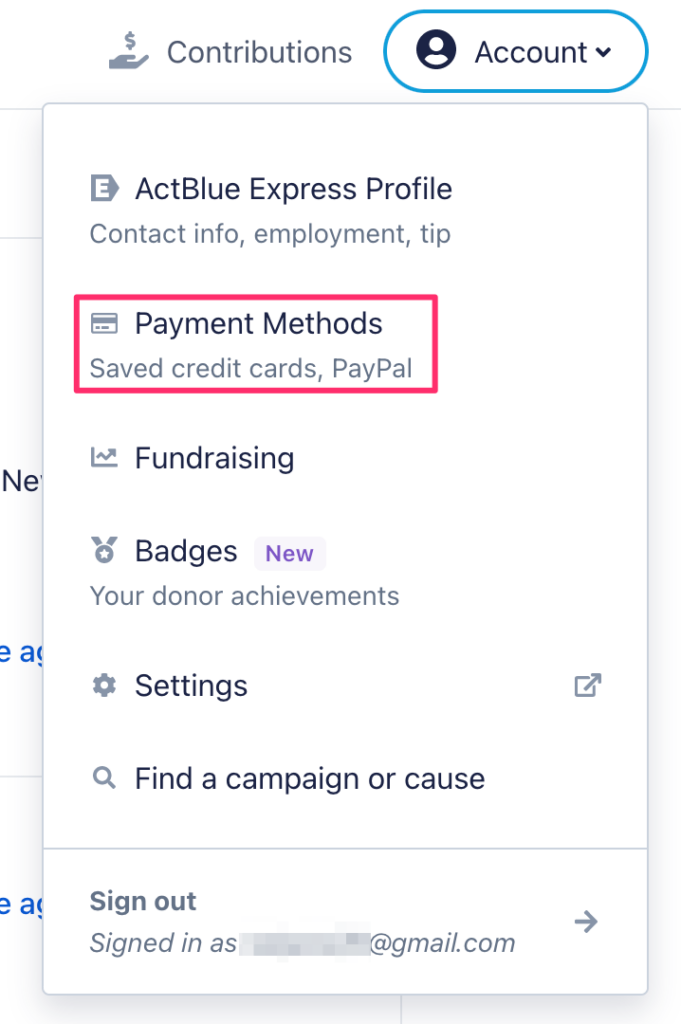 On the "Payment Methods" page, click on the credit card you would like to delete under "My payment methods."
Click "Delete" at the bottom of this page to remove the credit card from your account.
You'll see a pop-up confirming you want to delete the information. Select "Yes, delete" to remove the card.
Please note: Deleting a credit card from your account will not delete the payment information for ongoing recurring donations; these contributions must be updated separately. We explain how to do that here.
---
Additional Reading